di Francesca Pirani
We will continue to discuss how Smart Eventi improved the brands of its clients during the 2023 Fuorisalone, a renowned annual event that draws visitors from all over the world in conjunction with the Salone del Mobile in Milan.
This year, we partnered with Nardi, a leading figure in Italian design and furniture, who with our assistance and great success built a stunning "Mediterranean terrace." In the interview, we talked about it.
Would you like to plan an event for the upcoming Fuorisalone? Contact us now!
Interview with Nardi, who Smart Eventi collaborated with at Fuorisalone 2023
How did you make Net Lounge, an outdoor armchair made of fully recyclable fiberglass polypropylene, the star of your Fuorisalone, and how did you make visitors to your exhibition feel the typical colors, scents, and atmosphere of a Mediterranean terrace?
With this installation, we aimed to reinterpret and re-propose the idea of a Mediterranean terrace and vacation. Judging by the response and the installation's current success, I believe we were successful.
We wanted the idea, or the memory, of a vacation and a summer climate to develop in the visitor through an installation full of vegetation that was enriched and surrounded by lemon trees and aromatic plants, inspired by the Amalfi coast and the Ligurian coast. 
We also wanted to provide the opportunity to relive the idea of the Italian-style vacation that is somewhat desired and dreamed of by everyone, especially by foreigners. This was accomplished by reconstructing the pergola under which our Netlounge chairs, the heart of the installation, are placed.
Your production is in Italy, and you promote Made in Italy as a trademark. However, manufacturing necessitates the presence of skilled laborers, who are becoming harder to find in our nation, especially among young people. How do you proceed about finding these candidates?
Unquestionably, this is a crucial point, as even for us, it can be challenging to find candidates who meet these requirements, particularly those with production-specific skills. Despite the large number of young people who are available, they frequently lack the skills and qualifications needed for our line of work, particularly in terms of production. 
We frequently engage with foreigners who come to our nation in search of employment. Due to the high demand for highly qualified personnel, we also attempt to provide welfare benefits and competitive pay. Even though our research usually leads to positive outcomes, the situation is currently challenging.
What other aspects of the location suggested by our event & pop-up manager Stefania, besides its strategic location, influenced your decision to choose it?
Unquestionably, choosing a strategic location is important, especially since we were looking for a place close to a Design Week district. As a result, we would choose areas that are frequently crowded with people working in the sector, such as Tortona, Brera, or Cinque Vie.
We chose Tortona, but specifically Torneria Tortona, because of its excellent location. We chose it because, given the type of installation we did, it would have been possible to include an outdoor dehor in addition to the indoor space, which we made the most of.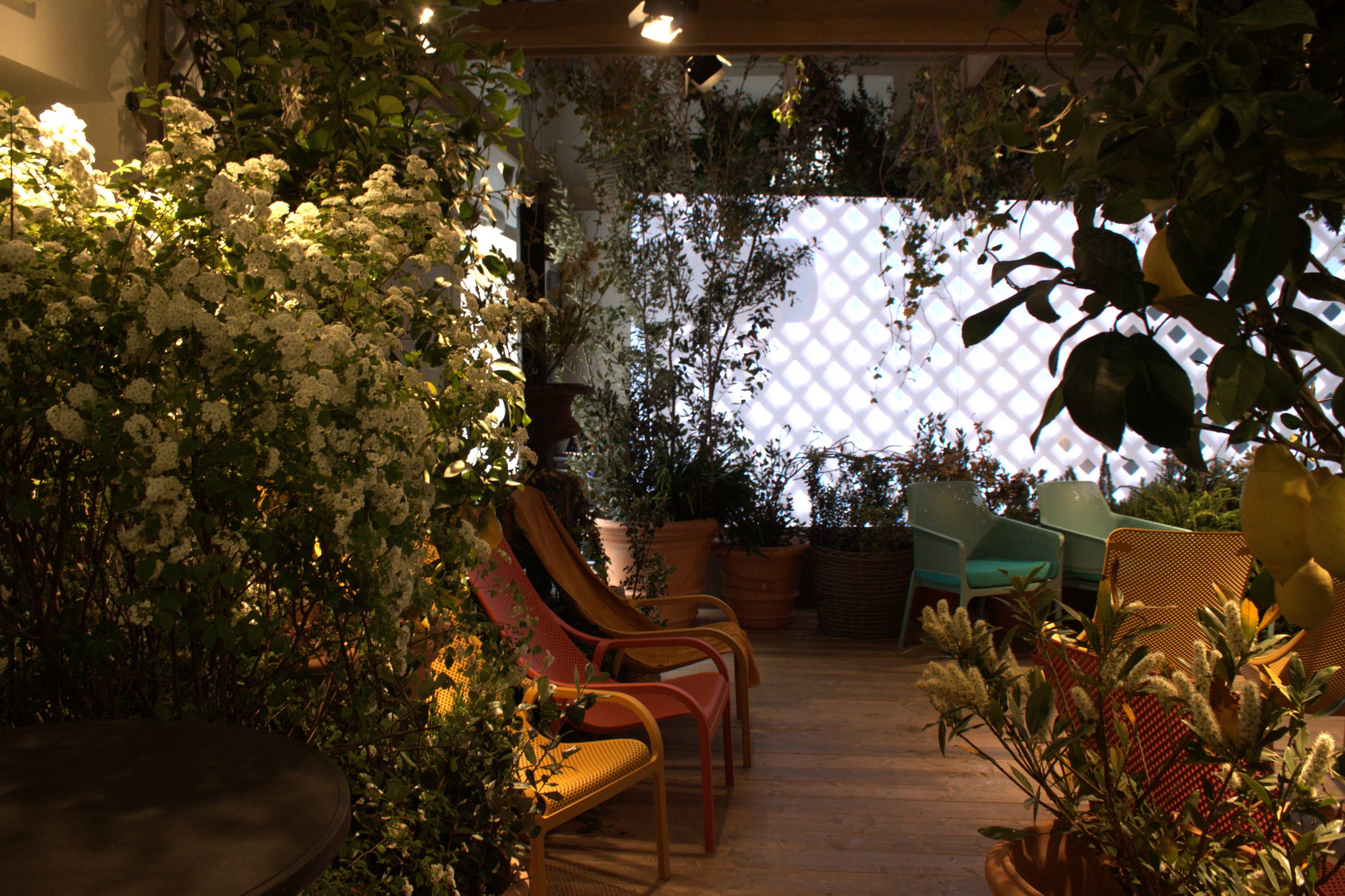 Would you give the assistance we gave to manage what was needed for the event's organization a positive rating? What was it like to collaborate with Stefania and Smart Eventi?
Together with having a great time, we also worked exceptionally well with Smart Eventi. Your entire staff was consistently available and helpful. They were present every day, including the rest of the week, and they were always able to come up with solutions when unforeseen circumstances arose. 
There was so much cooperation that I could only give very positive feedback.