---
We recently organised a corporate event in Milan for TechSoft 3d, a leading multinational tech firm. We interviewed their marketing manager, Jennifer Gartz, to discuss the role and experience of an international company exploring the Italian market, creating corporate events with attendees in Italy and working with external contractors.

What is your target customer and which industry does it belong to?
Our target customers are software developers (in the CAD Industry) anywhere in the world, that primarily develop types of CAD products.
In what areas do you apply your technology? What is your added value?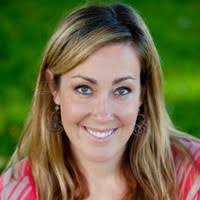 We are mostly in the manufacturing space and AC (architecture), electrical space and we are actually getting into AR/VR and a bit of IOT right now. Our added value is that we consider people, or better, we consider ourselves strategic partners. We don't just treat people like customers. The way our contracts are set up is that we only make money when our partners make money, and so we do everything possible to actually make sure that they are successful. Therefore, the technology that we offer is what is called component technology, which means, if you think about software, we are the software behind the software. Our software is a code that goes to other people's software, to make them successful and allow them to specialise in whatever they like to specialise in. So if they are specialists at electrical engineering for automotive, but they don't have the technology to do the base engineering application, we can give them that and then they can put their own technology on top of it and have a complete product.
Call us today to plan your next corporate event!
What do you think can offer an environment like Milan?
People want to come to Milan, we have a lot of customers or potential customers that are Italian and so Milan is an easy place for them to get to, and then the others who want to come just because it's Milano, it's a beautiful city. There's a lot of good facilities to use, we took quite a while to narrow it down to which one we want to use and we chose the one you suggested for our event, just because we are a technology group, so it looks really nice to actually be able to show off some of our capabilities.
What aspects do you consider important in the organisation of an event by an event agency?
Everything from finding the venue, knowing the area, speaking the language, helping us also to negotiate rates. Also, you know at the last minute we had to get a headset for somebody and we had to go buy some gifts. Just having somebody that can help us with all of the big elements like hotels, food, caterer and the facility itself, but also the things like having to go and buy gift bags before the event started, making sure that all the little details, from coat checks to where the bathrooms are is appropriately addressed.
Did Smart Eventi managed to fulfil all your expectations?
Absolutely, the person we worked with was Tijana, she was absolutely fantastic, she helped us work with all the vendors and the site that we chose is a really high-tech site. We also had to work with the on-site contact quite a bit and she was there to help us figure out all the details and it came together just brilliantly. We really couldn't have asked for more than Smart Eventi gave us. It was very very helpful. We wish we could duplicate this and have it in other cities because we do a lot of events in other countries and it would be really nice to have the same level of support.